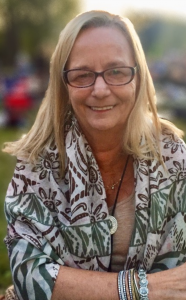 Mrs. JoAnn (Franklin) Harmon, 74, of Jamestown, Indiana, passed away on Friday, August 12, 2022. She was born on July 20, 1948, in Crawfordsville, Indiana, a daughter of the late William Earl and Margaret (Whitecotton) Franklin.
On February 17, 1973, she was united in marriage to Richard "Dick" Harmon in Crawfordsville, Indiana. He passed away on December 20, 2020. They enjoyed 48 years of marriage and created many wonderful memories.
Raised in rural Advance, she was a 1965 graduate of Lebanon High School and attained her bachelor's degree from Indiana State University.
JoAnn was a lifelong resident of Boone and Hendricks County. She was active in the Magazine Club, Tri Kappa, 4H, and was especially proud of her work in founding the Tri Area Library, located in Jamestown.
JoAnn was a devoted wife, mother, and grandmother who loved her family dearly. She enjoyed working in her beautiful flower garden, listening to music, her wonderful group of friends, traveling, and compiled an extensive family genealogy that will be treasured. She will be missed dearly by her family and many friends in the community.
Survivors include her two children, Timothy S. (Jennifer) Harmon of Eagle, Colorado and Sarah E. (Joseph) Weder of Jamestown; six grandchildren, Nora Harmon, Grady Harmon, Jacob Weder, Tyler Weder Ashlee Weder, and Jarrett Weder; and nephews, Brian (Kelli) Gatewood of Avon and William A. Franklin of Kentucky.
In addition to her parents and husband, JoAnn was preceded in death by her brother, John N. Franklin.
Funeral Services are planned for 2:00 p.m., on Wednesday, August 17, 2022, at Myers Mortuary in Lebanon, Indiana. Visitation will be held from 12:00 noon until the time of services. Interment will follow services at Oak Hill Cemetery in Lebanon.
Memorials may be made in her memory to the Tri-Area Library Operational Fund and sent to the library at P.O. Box 315, Jamestown, IN 46147 or sent to CFBC, Suite 200, 102 North Lebanon St, Lebanon, IN 46052.
Online Condolences: www.myersmortuary.com