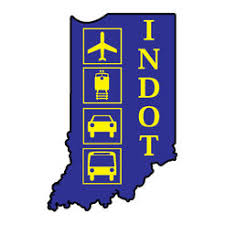 The Indiana Department of Transportation is announcing a major investment in local road and bridge improvements and sidewalk projects. The department is awarding $120.8 million in federal transportation funding to 52 cities, towns and counties in rural Indiana.
Communities will design, develop and purchase land for projects that officials say would "be bid during the fiscal year beginning July 2025."
INDOT says while the initial funds support construction, it will also be supporting design, engineering, and right of way acquisition components of the projects.
"Indiana is making unprecedented investments in infrastructure," Governor Eric Holcomb said. "Our partnership with cities, towns, and counties to improve local roads and build new sidewalks is an important element in our bold strategy to enhance connections for all Hoosiers regardless of where they live, play, and work."
The communities to receive funding include:
Franklin $718,916.00
Edinburgh $563,591.14
Wells County $2,827,200.00
Noble County $1,584,000.00
Noble County $1,288,000.00
Tippecanoe County $2,160,000.00
Hendricks County $2,390,116.00
Wells County $1,125,000.00
St. Joseph County $3,509,600.00
Johnson County $647,000.00
Vanderburgh County $864,000.00
Allen County $1,168,800.00
Allen County $1,485,680.00
Wabash County $1,265,680.00
Marshall County $1,080,960.00
Hancock County $812,000.00
Hancock County $784,000.00
Noble County $2,721,000.00
Noble County $550,800.00
Kosciusko County $1,209,120.00
Fulton County $1,271,200.00
Marshall County $2,254,480.00
 Wayne County $1,104,000.00
Warren County $760,000.00
 Lake County $4,140,000.00
Batesville $1,531,532.00
LaPorte County $366,400.00
Fort Wayne $958,400.00
Wells County $874,000.00
Union County $1,035,200.00
Dearborn County $1,592,520.00
Monroe County $1,660,800.00
LaPorte County $693,000.00
Warrick County $1,648,000.00
Jackson County $569,600.00
Salem $3,510,676.00
Clark County $2,967,000.00
Madison County $1,380,000.00
Allen County $855,600.00
Allen County $837,200.00
Allen County $2,265,600.00
Johnson County $1,025,900.00
Starke County $1,280,000.00
Jackson County $776,800.00
Porter County $1,104,000.00
Porter County $1,748,000.00
Porter County $1,464,000.00
Fort Wayne $5,515,440.00
Bedford $1,293,152.00 Wayne County $1,104,000.00
Westfield $2,875,520.00
Porter County $1,008,000.00
Hamilton County $3,330,400.00
Wayne County $1,936,000.00
Fishers $3,588,632.00
Lawrence County $494,892.00
Hancock County $809,600.00
Elkhart County $1,909,449.00
Jasper County $745,200.00
Vermillion County $690,400.00
Huntertown $736,000.00
Sweetser $196,000.00
White County $1,008,000.00
Wabash County $2,162,000.00
Howard County $1,593,600.00
Huntington County $830,884.95
Mount Vernon $3,711,908.80
Martin County $3,330,900.00
Rushville $481,500.00
North Judson $196,000.00
Gibson County $1,288,000.00
Kendallville $3,614,884.00
Rushville $1,266,400.00
Crawfordsville $2,387,160.00
Seymour $2,988,342.16
Seymour $1,257,159.76