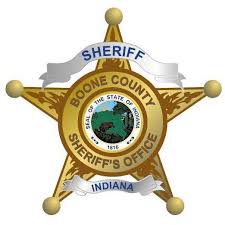 On September 12, at approximately 11:45 a.m., Boone County Sheriff's Office Deputies responded to a single-vehicle accident in the area of US 52 and CR 650 N, Thorntown.
Upon deputies' arrival, it was found that a gray GMC Sierra pickup truck had gone off the west side of US 52 and struck a tree head-on. The driver of the vehicle was found to be a Mr. Ronald Thompson (76-years-old) of Lebanon. Thompson was taken from the scene by Witham medics and rushed emergent to a nearby medical facility.
At approximately 3:20 p.m., the Marion County Coroner called the BCSO and advised that Thompson had passed away.