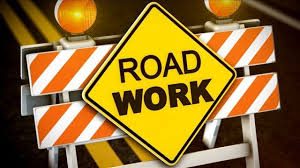 Indiana recently awarded more than $1.3 million in state matching grants to local communities for road and bridge improvements, according to Boone County lawmakers.
State Rep. Tim Brown (R-Crawfordsville) said through the Community Crossings Matching Grant program, 218 Hoosier cities, towns and counties received a combined total of over $100 million. This program was established in 2016 and expanded a year later in 2017 through laws co-authored by Brown, and supported by State Reps. Donna Schaibley (R-Carmel) and Jeff Thompson (R-Lizton). The Indiana Department of Transportation oversees and distributes these grants twice each year.
"Our state is a national model for infrastructure investments, and when we developed this plan, we knew it would pay off for Hoosiers," Brown said. "Improvements to our roads, including new infrastructure, is a sure sign of Indiana's vitality and growth, and we want to ensure communities large and small can take care of their needs and build for the future."
Boone County received $789,260 for local road and bridge projects. In addition, the following communities were awarded a grant:
Advance $116,645;
Thorntown $266,763; and
Zionsville $137,048.
Schaibley said communities can use these funds for road and bridge preservation, road reconstruction, intersection improvements, guardrail replacements and signage. Smaller municipalities must provide a 25 percent match in local funds, while large communities must provide a 50 percent match.
"As I travel around Boone County, I'm certainly noticing how the completion of construction projects is saving me time and making trips more efficient," Schaibley said. "There is no doubt these projects help improve the quality of life for drivers throughout the state who use our roadways every day to travel to work, run their kids to school or operate their business."
According to Thompson, more than $931 million in total has been awarded throughout the state since 2016. State law requires that 50 percent of the available matching funds be awarded annually to communities within counties with a population of 50,000 or fewer.
"Indiana continues to make strategic investments in our infrastructure to ensure Hoosiers and visitors are safe when traveling our roads," said Thompson. "Because we developed a road-funding plan addressing both our current and future needs, our state is not only able to maintain our roads and bridges, but also complete critical projects on time and ahead of schedule."
More information about the program and recipients can be found online atin.gov/indot/communitycrossings. The next call for projects through Community Crossings will open in July 2021.