The 33rd Annual WILO Senior Fair will be held Wednesday, September 28, from 9 a.m. to 2 p.m. at the Community Life Center, which is behind the First Church of the Nazarene at 2056 E. Wabash St., in Frankfort or right across the street from Frankfort High School. All seniors age 50-and-above are invited to attend.
This year's theme is "33 RPM Remembering Past Music."
There will be free admission with door prizes and fun. Seniors can visit over 35 booths from area businesses and other organizations offering products and services for seniors. There will be free breakfast, free lunch, free health screenings along with flu and pneumonia shots available with insurance and Medicare filing available.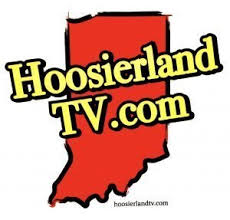 On-stage entertainment will be provided by The Moon Cats from 12:30-1:30 p.m.
Due to parking concerns near the Community Life Center, people will be able to park in the Frankfort High School parking lot nearest to Maish Road. There will be a shuttle bus, sponsored by BCS, available to take individuals from the parking lot the Community Life Center.
The Senior Fair is presented by WILO Community Radio/Clinton County Daily News.com and Hoosierland TV. com.
For more information, contact Kaspar Media at 765-659-3338.