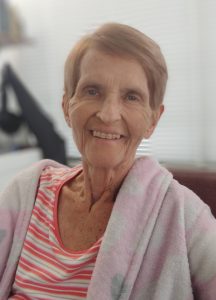 Mrs. Donna Jean Quinley, 84, passed away on Thursday, November 17, 2022, at Homewood Health Campus in Lebanon, Indiana. She was born September 29, 1938, in Carmel, Indiana, a daughter of the late Amos Bird Duncan and Catherine Creola (Baughan) Duncan.
She was married to William Carson "Bill" Quinley for 42 years. He preceded her in death on May 4, 2019.
Donna was a graduate of Carmel High School. She worked for several years as a secretary for the State of Indiana, Division of Family and Social Services.
She and her husband had wintered in Okeechobee, Florida for many years and enjoyed their summers at Old Mill Run Campground in Thorntown. Donna loved her family and the times they spent together. She was a loving wife, mother, grandmother, and great grandmother. She enjoyed reading in her spare time.
Survivors include her two sons, Wayne (Tina) Lowhorn of Lebanon and Jeff (Heather) Lowhorn of Thorntown; stepdaughter, Kathy (Roland "Butch") Wamsley of Lebanon; six grandchildren and several great grandchildren; brothers, Jerry Duncan and Amos (Carol) Duncan, Jr.; sisters, Tanya (Jack) Bush and Shirley (Harry) Reagan; and nieces and nephews.
In addition to her parents and her husband, Donna was preceded in death by her stepmother, Myrtle Duncan; a sister, Hazel Duncan, and a sister-in-law, Carol Duncan.
Funeral Services are planned for 2:00 p.m. on Tuesday, November 22, 2022, at Myers & Hunt Mortuary, 116 West Plum Street, in Thorntown, Indiana. Visitation will be held from 12:00 noon until the time of services. Interment will follow at Maple Lawn Cemetery in Thorntown, Indiana.
Online condolences: www.myersmortuary.com