Larry G. Cox, 78, of Frankfort, died January 30, 2021 at I.U. Methodist Hospital, Indianapolis, Ind.  He was born September 2, 1942 in Clinton County to Virgil Doyle & Florence (Hammack) Cox Reagan.
Larry was a lifelong Frankfort resident.  A veteran of the U.S. Marine Corp, he attained the rank of Corporal and served in the Vietnam war.  He worked at Allison Transmission Division for over 26 years, retiring in 1993.
Larry is survived by 2 Brothers:  Toby Cox of Tacoma, WA and Virgil Doyle Cox Jr. of Vero Beach, FL, and Nephew:  Richard A. (Michelle) Cox of rural Frankfort.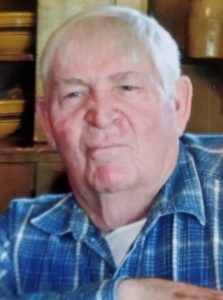 Several nieces and nephews also survive.
In addition to his parents, he was preceded in death by a 2 sisters, Sharon Bowen and Mary Lou Gascho and two brothers, James & Donnie Cox
Funeral Services:
 Visitation will be 10-11 a.m. Friday, February 5, 2021 at Goodwin Funeral Home, 200 S. Main St., Frankfort, IN.  Funeral services will follow at 11 a.m. Friday at the funeral Home.  Burial will be in Green Lawn Memorial Park.  Memorial donations may be made to Riley Children's Foundation, 30 S. Meridian St., Suite 200, Indianapolis, IN  46204-3509. Out of respect for the health, safety, and comfort of all in attendance, guests will be expected to adhere to current CDC guidelines regarding appropriate social distancing and the wearing of masks. Please visit goodwinfuneralhome.com, where you may share a personal message with the family or send a Hug from Home.