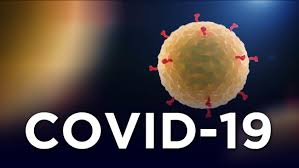 The Indiana Department of Health announced Tuesday that 3,641 additional Hoosiers have been diagnosed with COVID-19 through testing at state and private laboratories. That brings to 829,010 the number of Indiana residents now known to have had the novel coronavirus following corrections to the previous day's dashboard.
To date, 13,885 Hoosiers are confirmed to have died from COVID-19, an increase of 57 from Monday. Today's total includes deaths that occurred over the weekend. Another 435 probable deaths have been reported to date based on clinical diagnoses in patients for whom no positive test is on record.
A total of 3,836,684 unique individuals have been tested in Indiana, up from 3,826,745 on Monday. A total of 11,954,570 tests, including repeat tests for unique individuals, have been reported to the state Department of Health since Feb. 26, 2020.
To find testing sites around the state, visit www.coronavirus.in.gov and click on the COVID-19 testing information link. Clinics are being added regularly around the state.
Hoosiers age 12 and older can receive a COVID-19 vaccine; individuals younger than age 18 are eligible for the Pfizer vaccine only. To find a vaccination clinic near you, visit https://ourshot.in.gov or call 211 if you do not have access to a computer or require assistance. Appointments are preferred, but walk-ins are accepted at most sites.
Vaccinations will be offered from 8 a.m. to noon today at the Colts Training Camp, 19000 Grand Park Blvd., Westfield, IN 46074.
Vaccinations and free COVID-19 testing will be offered from noon to 8 p.m. on the following schedule:
Today-Wednesday, noon to 8 p.m:
Hancock Wellness Center
888 W. New Rd., Greenfield, IN 46140
Corydon Intermediate School
100 High School Rd., Corydon, IN 47112
Walmart
2800 Walmart Dr., Huntington, IN 46750
Rural King parking lot
1460 W. State Road 2, La Porte, IN 46350
Highland Middle School
2108 N. 200 North, Anderson, IN 46012
Rising Sun Church of Christ
315 N. High St., Rising Sun, IN 47040
Robe Ann Park
405 S. Bloomington St., Greencastle, IN 46135
Scottsburg Fire Station No. 1
185 S. Lake Road N., Scottsburg, IN 47170
Kokomo Event Center
1500 N. Reed Rd., Kokomo, IN 46901
Additional free testing and vaccination clinics will be offered at the following sites this week:
Today, 10:30 a.m. to 12:30 p.m.:
Westfield Goodwill
15050 Greyhound Ct., Westfield, IN 46032
Carmel Goodwill
1122 Keystone Way, Carmel, IN 46032
Lafayette Goodwill
101 Shenandoah Dr., Lafayette, IN 47905
Columbus Goodwill
980 Creekview Dr., Columbus, IN 47201
Today, 2:30 p.m. to 4:30 p.m.:
Carey Road Goodwill
17404 Carey Rd., Westfield, IN 46074
West Carmel Goodwill
10481 Walnut Creek Dr., Carmel, IN 46032
West Lafayette Goodwill
200 Sagamore Pkwy West, West Lafayette, IN 47906
Columbus West Goodwill
55 Carr Hill Rd., Columbus, IN 47201
Wednesday-Thursday, 9 a.m. to 6 p.m.:
Indiana Tech
1600 E. Washington Blvd., Fort Wayne, IN 46803
Thursday, 10:30 a.m. to 1:30 p.m.:
Statehouse Market
430 Robert D. Orr Plaza, Indianapolis, 46204
Thursday-Saturday, 11 a.m. to 8 p.m.:
Switzerland Wine Fest
100 Ferry St., Vevay, IN 47043
Friday, 4 p.m. to 9 p.m., Saturday, 1 p.m. to 9 p.m.:
Leota Frolic
3983 W. Leota Rd., Leota, IN 47170
Saturday, 4 p.m. to 11 p.m.:
Feast of Lanterns
1800 Nowland Ave., Indianapolis, IN 46201
Saturday, noon to 4 p.m.:
Phillips Temple Community Health and Wellness
210 E. 34th St., Indianapolis, IN 46205
Sunday, noon to 4 p.m.:
Open Streets of Fort Wayne
2500 S. Calhoun St., Ft. Wayne, IN 46807
Patients with an appointment at a state-hosted public vaccination site can get a free Uber or Lyft ride. Call 2-1-1 or (866) 211-9966 to receive a voucher to cover the cost of an Uber ride to and from your vaccination appointments. IU Health offers free Lyft rides to any vaccine site in the state. Call 1.888.IUHEALTH (888-484-3258) and choose option 9 if you need transportation to your vaccine appointment.
As of today, a total of 6,135,656 doses have been administered in Indiana. This includes 3,077,486 first doses and 3,058,170 individuals who are fully vaccinated. The fully vaccinated number represents individuals who have received a second dose of the Pfizer or Moderna vaccines and those who received the single Johnson & Johnson vaccine.